Skip to content
${product.title}
${product_meta.subtitle}
(${product_meta.number_of_reviews}) ${content_options.reviews_text}
(${product_meta.number_of_reviews}) ${content_options.reviews_text}
${campaign_content_options.sale_ends_text}
${ props.hours }${campaign_content_options.hour_abbreviation_text} ${ props.minutes }${campaign_content_options.minute_abbreviation_text} ${ props.seconds }${campaign_content_options.second_abbreviation_text}
${campaign_content_options.bought_today_text}
${campaign_content_options.lto_text}
${discountValue(product_meta.quantity_bundles["price_" + selected_quantity], discount_percentage) | format_money }/${content_options.each_text} ${get_each_price(selected_variant) | format_money }/${content_options.each_text} ${ discountValue(variant_meta[selected_variant.id].subscriptions.discount_variant_price, discount_percentage) | format_money }
${campaign_content_options.free_shipping_text} 10,441 ${campaign_content_options.bought_text} Save ${ (selected_variant.compare_at_price - discountValue(selected_variant.price, discount_percentage)) | format_money } ${campaign_content_options.save_text} ${(product_meta.quantity_bundles.price_1 - discountValue(product_meta.quantity_bundles.price_6, discount_percentage)) * 6 | format_money } ${campaign_content_options.save_text} ${((product_meta.quantity_bundles.price_1 - discountValue(product_meta.quantity_bundles.price_3, discount_percentage)) * 3) + 2000 | format_money } ${campaign_content_options.save_text} ${ product_meta.quantity_bundles.price_1 - discountValue(product_meta.quantity_bundles.price_1, discount_percentage) + 2000 | format_money } ${content_options.save_text} ${ (selected_variant.compare_at_price - (discountValue(selected_variant.selling_plan_allocations[0].price, discount_percentage)) + get_hn_savings_amount(selected_variant.title)) | format_money } ${campaign_content_options.save_text} ${ (selected_variant.price - (discountValue(selected_variant.selling_plan_allocations[0].price, discount_percentage)) + get_hn_savings_amount(selected_variant.title)) | format_money }
${block.title}
${block.review_1_author}
${block.review_2_author}
${block.review_3_author}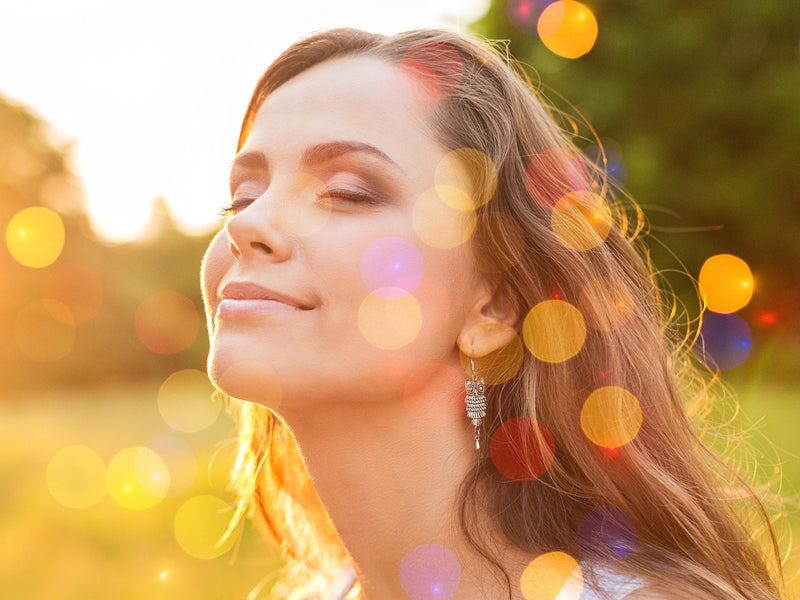 Supports Optimal Relaxation
Our Ashwagandha Complex helps to establish better mental health by supporting psychological health. This can help to reduce and manage stress, improve energy levels, and contribute to overall mental balance.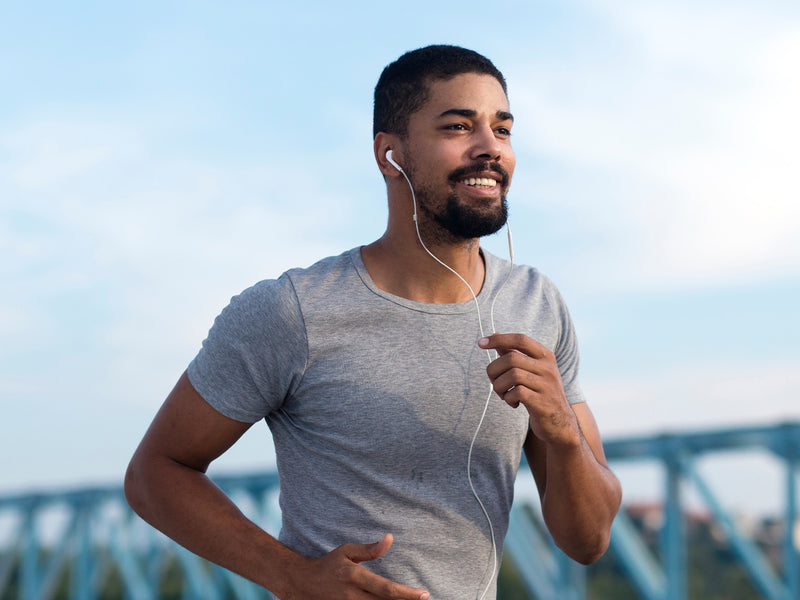 Supports Alertness & Mental Performance
Our Ashwagandha Complex contains ingredients that help support cognitive performance. These ingredients help to reduce mental fatigue, support energetic alertness, and enhance your ability to concentrate.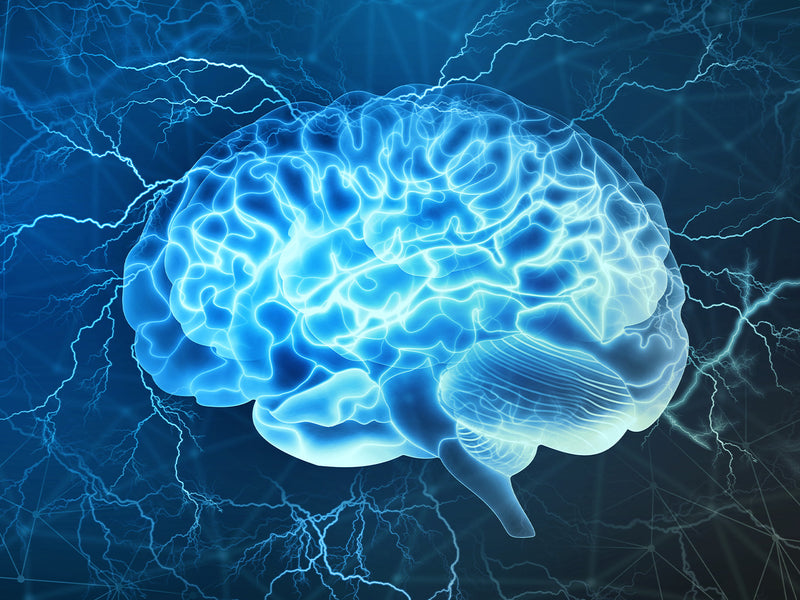 Improves Memory, Learning, & Focus
Our Ashwagandha Complex contains ingredients that help to support optimal mental and cognitive activity, learning, memory and the maintenance of general emotional stability.
Our Promise

60-Day Money-Back Guarantee

UK Manufactured

Non-GMO & Pesticide-Free

No Artificial Flavours

Vegetarian-Friendly

Naturally Dairy-Free
Them vs. Us
Other Brands
Supports Optimal Relaxation
Supports Alertness & Mental Performance
Highly Absorbable KSM-66®
Formulated with Essential Ingredients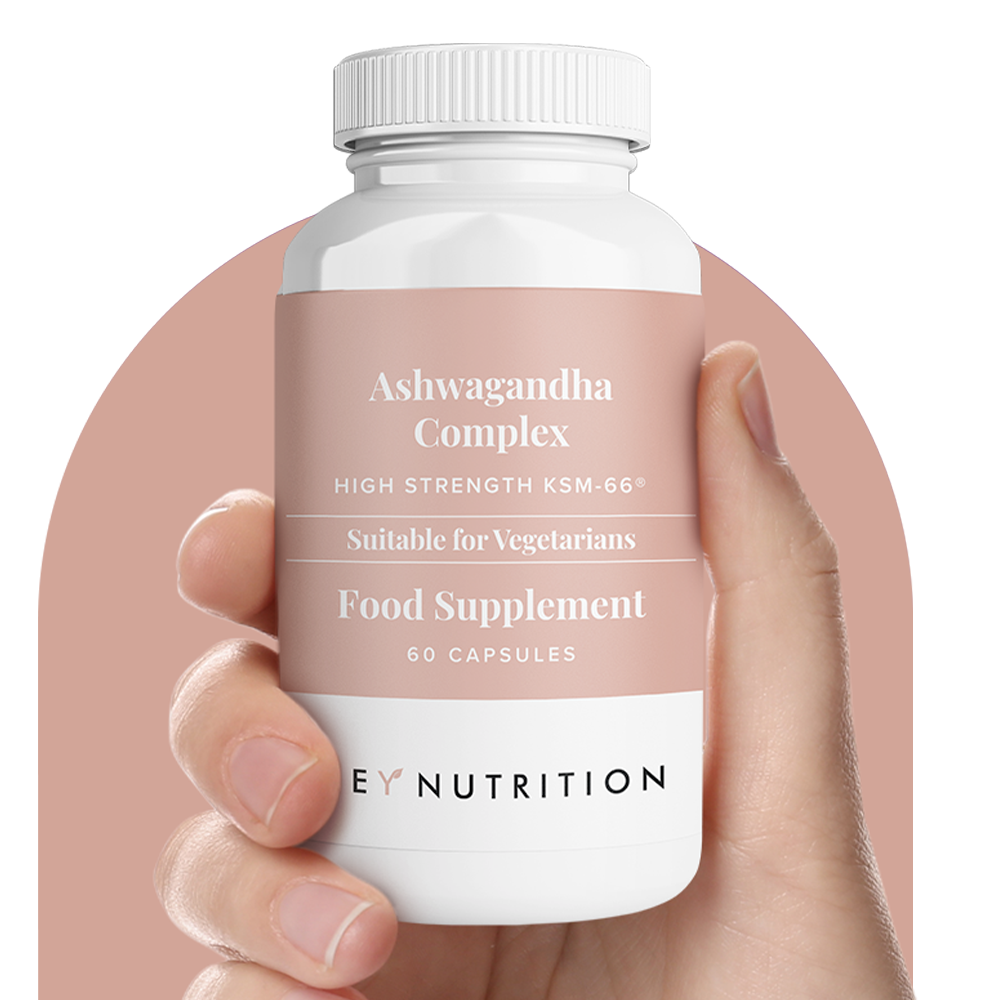 Frequently Asked Questions
WHAT INGREDIENTS DOES THIS PRODUCT CONTAIN?
KSM-66® 12:1 Ashwagandha Extract, Capsule Shell (Hydroxypropyl Methylcellulose, Potassium Acetate), L-Trypotophan, Bulking Agent (Microcrystalline Cellulose), Passion Flower 4:1 Extract, Saffron (Crocus sativus L.) Extract, Guarana (Paullinia cupana) (providing 4.5mg of caffeine) Extract, Vitamin B3 (Nicotinamide), Vitamin B6 (Pyridoxine Hydrochloride), Vitamin B2 (Riboflavin), Vitamin B1 (Thiamine Hydrochloride), Black Pepper 60:1 Extract, Vitamin B12 (Methylcobalamin Hydrate).
HOW MANY CAPSULES SHOULD I TAKE EACH DAY?
We recommend that you take 2 capsules of our Ashwagandha Complex daily, preferably at mealtime.
IS IT VEGAN AND VEGETARIAN-FRIENDLY?
Our Ashwagandha Complex is suitable for vegetarians only. Our formula includes L-Tryptophan, which is not suitable for vegans.
WHY IS KSM-66 ASHWAGANDHA SUPERIOR?
KSM-66 Ashwagandha is the most well-researched and studied Ashwagandha on the market. It is the most potent and absorbable Ashwagandha root extract available, and unlike others, it retains all the natural constituents of the herb and is easily absorbed into the bloodstream.
KSM-66 Ashwagandha is 100% natural and organic, kosher and halal-friendly, and free of gluten and GMOs.
WHAT IS HEY NUTRITION'S RETURN POLICY?
We offer a 60-day money-back guarantee. If you would like to return your order, then please reach out to us and we will issue you a return number to include with the package being returned along with further instructions.
WHEN WILL MY ORDER BE DISPATCHED TO ME?
Your products will be dispatched within 1 working day of placing your order.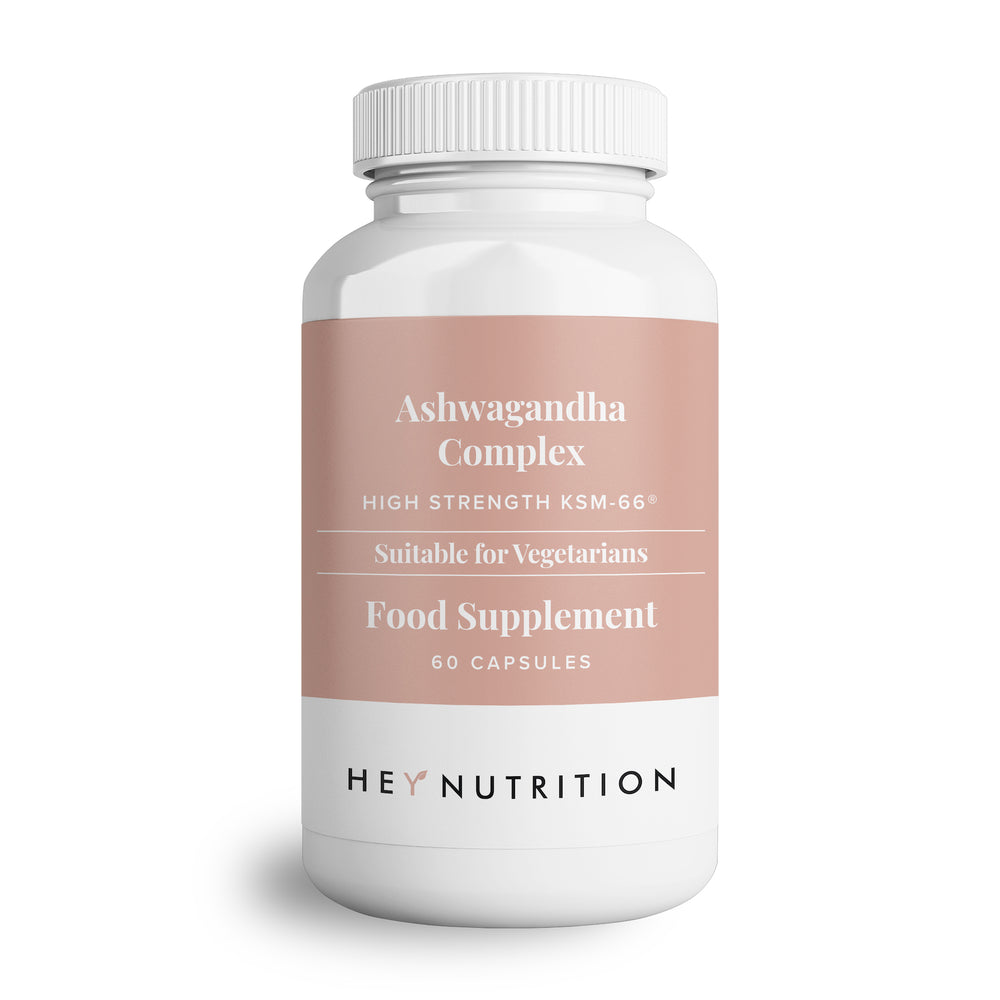 Boost Your Mood, Simply & Naturally
Experience the Benefits of Our Ashwagandha Complex
Our maximum strength Ashwagandha Complex contains 100% natural and highly absorbable KSM-66 Ashwagandha, essential B Vitamins, Guarana Extract, Saffron Extract, L-Tryptophan and Passion Flower to reduce fatigue, encourage sleep, boost energy levels and help the body to deal with stress.
Don't just take our word for it...
Thousands of people love this product - find out why