Skip to content
${product.title}
${product_meta.subtitle}
(${product_meta.number_of_reviews}) ${content_options.reviews_text}
(${product_meta.number_of_reviews}) ${content_options.reviews_text}
${campaign_content_options.sale_ends_text}
${ props.hours }${campaign_content_options.hour_abbreviation_text} ${ props.minutes }${campaign_content_options.minute_abbreviation_text} ${ props.seconds }${campaign_content_options.second_abbreviation_text}
${campaign_content_options.bought_today_text}
${campaign_content_options.lto_text}
${discountValue(product_meta.quantity_bundles["price_" + selected_quantity], discount_percentage) | format_money }/${content_options.each_text} ${get_each_price(selected_variant) | format_money }/${content_options.each_text} ${ discountValue(variant_meta[selected_variant.id].subscriptions.discount_variant_price, discount_percentage) | format_money }
${campaign_content_options.free_shipping_text} 10,441 ${campaign_content_options.bought_text} Save ${ (selected_variant.compare_at_price - discountValue(selected_variant.price, discount_percentage)) | format_money } ${campaign_content_options.save_text} ${(product_meta.quantity_bundles.price_1 - discountValue(product_meta.quantity_bundles.price_6, discount_percentage)) * 6 | format_money } ${campaign_content_options.save_text} ${((product_meta.quantity_bundles.price_1 - discountValue(product_meta.quantity_bundles.price_3, discount_percentage)) * 3) + 2000 | format_money } ${campaign_content_options.save_text} ${ product_meta.quantity_bundles.price_1 - discountValue(product_meta.quantity_bundles.price_1, discount_percentage) + 2000 | format_money } ${content_options.save_text} ${ (selected_variant.compare_at_price - (discountValue(selected_variant.selling_plan_allocations[0].price, discount_percentage)) + get_hn_savings_amount(selected_variant.title)) | format_money } ${campaign_content_options.save_text} ${ (selected_variant.price - (discountValue(selected_variant.selling_plan_allocations[0].price, discount_percentage)) + get_hn_savings_amount(selected_variant.title)) | format_money }
${block.title}
${block.review_1_author}
${block.review_2_author}
${block.review_3_author}
Our Promise

60-day Money-Back Guarantee

UK Manufactured

Non-GMO & Pesticide-Free

No artificial flavours

Vegan Friendly

Naturally Dairy-Free
16 ingredients to support brain power
Our Cognitive Complex is a comprehensive formula that contains several vital ingredients to help fuel better cognitive activity.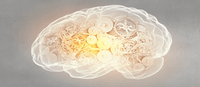 Supports the maintenance of memory
Our formula contains ingredients that work to support blood circulation, boosting brain performance and reactivity, particularly during age decline.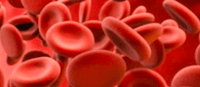 Protects the body from oxidative stress
Our Cognitive Complex contains ingredients that help to protect the body from oxidative stress.
Supports mental performance
Our Cognitive Complex helps to promote optimal mental performance.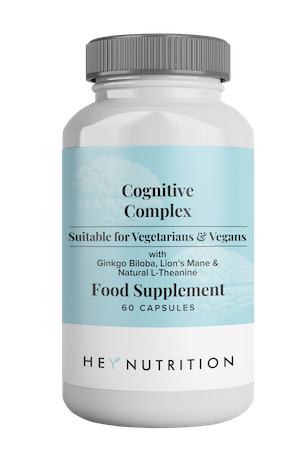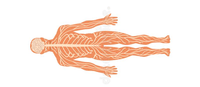 Supports the nervous system
Our Cognitive Complex supports the function of the nervous system. Our nervous system is responsible for transmitting messages between our brains and the rest of the body.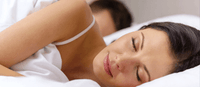 Reduces tiredness and fatigue
Our formula contains ingredients that reduce tiredness and fatigue while also supporting energy levels, helping you feel more rested throughout the day.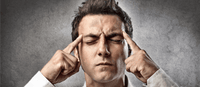 Promotes normal psychological function
Our Cognitive Complex contains numerous ingredients that support normal psychological function.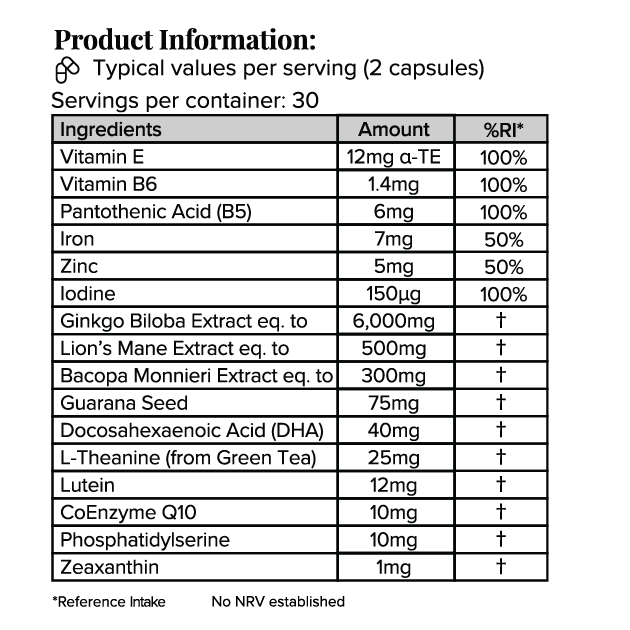 All of our ingredients are tested by an independent third-party lab.
We use an expertly formulated blend of ingredients in our Cognitive Complex, designed to support your cognitive ability.
With a carefully selected combination of both vitamins and botanicals, we think we've hit the nail on the head.
Vitamins & Minerals
Vitamin E, Vitamin B6, Vitamin B5, Iron, Zinc, Iodine
Cognitive Blend
Ginkgo Biloba Extract, Lion's Mane Extract, Bacopa Monnieri Extract, Guarana Seed, DHA, L-Theanine (from Green Tea), Lutein, CoEnzyme Q10, Phosphatidylserine, Zeaxanthin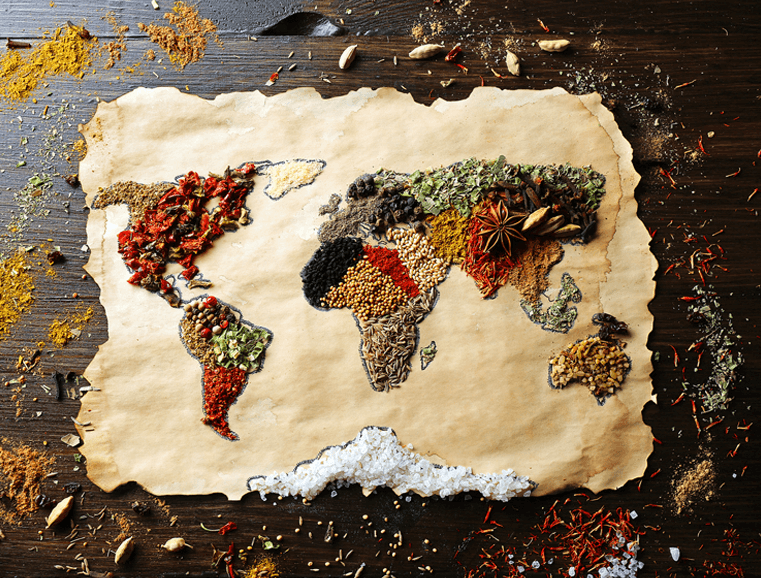 Our Multi-Ingredient Complex
Our product combines numerous ingredients that have been tested and proven to provide cognitive and psychological benefits. Unlike many brands whose cognitive supplements contain one or two ingredients, we created a multi-ingredient formula that is effective and uses ingredients sourced from all around the world.
Get Yours Now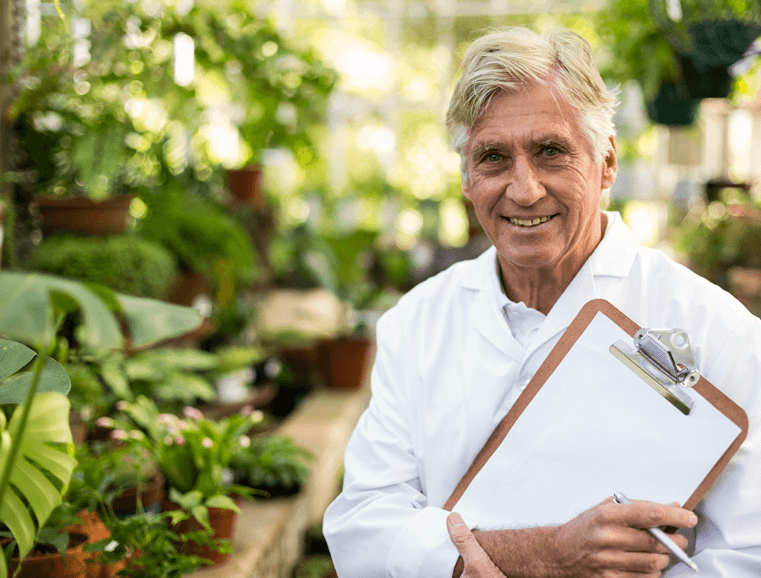 Safely Sourced And Tested
Every ingredient in our Cognitive Complex is sustainably sourced and tested by a third-party laboratory which ensures that our supplement is free of contaminants, including pesticides, heavy metals and GMOs.
Get Yours Now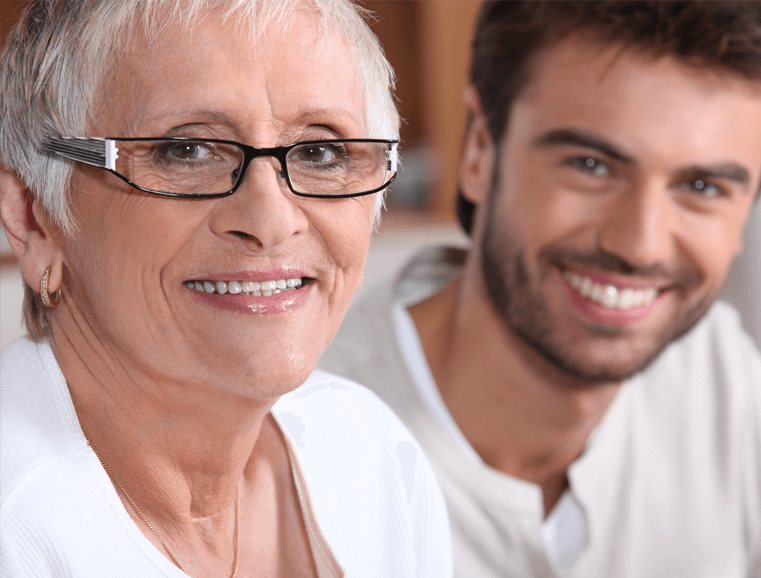 Suitable For All Ages
Maybe you're starting to "slow down" with those "senior moments", or perhaps you're in your prime and just want to keep sharp, we're here to help. It's important to stay on top of your cognitive and psychological abilities at any age.
Get Yours Now
Testimonials
Here's what our customers have to say
Over 193 Satisfied Customers with 5-star reviews.
Keeps me on my toes
"Excellent product, just what I needed to keep me sharp."
Verified Customer
Impressive
"I had been taking a different brain product, but I can really tell the difference now I switched to Hey Nutritions."
Verified Customer
Saves me money
"What a great product. I was taking 3 of these ingredients seperately and now they are all combined into one product!"
Verified Customer
High stress job
"I work in a very high stress role at a law firm, and am required to always perform at a high level. I feel like these capsules give me an edge, and keep me always one step ahead."
Verified Customer
Great service
"Quick delivery, great product. Hopefully I won't feel like I'm losing my marbles now!"
Verified Customer
Keeps me quick
"These things keep me quick and sharp, its a very unique product. Most companies sell all of these ingredients individually and it gets very expensive, so I like that Hey Nutrition combined them all."
Verified Customer
Worth the money
"Sometimes I wonder whether supplements are worth the money, but I don't wonder with these. After trialing these for a month, my mental performance has increased so much. I also find myself just getting less stressed in general and peforming under pressure. Thanks, wouldn't be without them now."
Verified Customer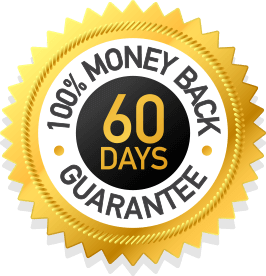 Order Risk-Free now
"We're confident you will love your results using our Cognitive Complex supplement, which is why we're pleased to offer a RISK-FREE 60-day money-back guarantee on all orders.
If you aren't 100% satisfied with your results, we will give you a 100% hassle-free refund, no questions asked."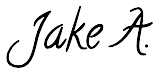 Founder at Hey Nutrition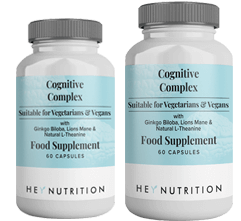 CHOOSE YOUR BUNDLE
Frequently Asked Questions
If you can't find the answer below, please don't hesitate to Contact Us.
What ingredients does this product contain?
+
-
Brown Rice Flour, Capsule Shell (Hydroxypropyl Methylcellulose), DHA Powder (Algae Source), Lion's Mane 4:1 Extract, Ginkgo Biloba 50:1 Extract, Guarana Seed Powder, Green Tea 80:1 Extract, Phosphatidylserine (Soya), Vitamin E (DL-Alpha Tocopheryl Acetate), Bacopa Monnieri 10:1 Extract, Ferrous Fumarate, Marigold Flower Extract, Zinc Citrate, CoEnzyme Q10, Calcium D-Pantothenate, Anti-Caking Agent (Magnesium Stearate), Pyridoxine Hydrochloride, Potassium Iodide.
How many capsules should I take each day?
+
-
We recommend that you take 2 capsules of our Cognitive Complex daily, preferably at mealtime.
Is it vegan and vegetarian-friendly?
+
-
Yes. Our Cognitive Complex is suitable for both vegetarians and vegans. We use an HPMC capsule shell, rather than an animal-based gelatin shell and the contents of our formula are 100% vegan and vegetarian-friendly.
Are there any allergens?
+
-
Our Cognitive Complex contains soya, so if you have a soya allergy or intolerance we do not recommend you take our product.
Is it suitable for males & females?
+
-
Yes, our Cognitive Complex is perfectly suitable for both males and females.
What is Hey Nutrition's return policy?
+
-
We offer a 60-day money-back guarantee. If you would like to return your order, please reach out to us and we will issue you a return number to include with the package being returned along with further instructions.
When will my order be dispatched to me?
+
-
Your products will be dispatched within 1 working day of placing your order.