Skip to content
${product.title}
${product_meta.subtitle}
(${product_meta.number_of_reviews}) ${content_options.reviews_text}
(${product_meta.number_of_reviews}) ${content_options.reviews_text}
Sale Ends
${ props.hours }H ${ props.minutes }M ${ props.seconds }S
${discountValue(product_meta.quantity_bundles["price_" + selected_quantity], discount_percentage) | format_money }/${content_options.each_text} ${ discountValue(selected_variant.selling_plan_allocations[0].price, discount_percentage) | format_money } ${ discountValue(variant_meta[selected_variant.id].subscriptions.discount_variant_price, discount_percentage) | format_money } ${ selected_variant.compare_at_price | format_money }
Free Shipping 10,441 Bought Save ${ (selected_variant.compare_at_price - discountValue(selected_variant.price, discount_percentage)) | format_money } ${content_options.save_text} ${(product_meta.quantity_bundles.price_1 - discountValue(product_meta.quantity_bundles.price_6, discount_percentage)) * 6 | format_money } ${content_options.save_text} ${((product_meta.quantity_bundles.price_1 - discountValue(product_meta.quantity_bundles.price_3, discount_percentage)) * 3) + 2000 | format_money } ${content_options.save_text} ${ product_meta.quantity_bundles.price_1 - discountValue(product_meta.quantity_bundles.price_1, discount_percentage) + 2000 | format_money }
${block.title}
${block.review_1_author}
${block.review_2_author}
${block.review_3_author}
Our Promise

60-day Money-Back Guarantee

UK Manufactured

Non-GMO & Pesticide-Free

No artificial flavours

Vegan Friendly

Naturally Dairy-Free
All Natural, Better Results.
Created using 100% natural sources of Vitamin C. Zero synthetic lab-made sources.
When it comes to Vitamin C, all-natural is the way to go. Our superior formula is high in bioflavonoids, which improve absorption and provides added health benefits.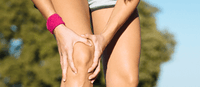 Supports healthy tissue
Our Vitamin C formula helps to support the formation of blood vessels and the proper functioning of bones, cartilage, skin, teeth and more by boosting collagen formation.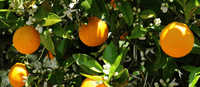 Promotes immune health
The natural ingredients in our product help to protect the body from oxidative stress while strengthening the immune system, which protects us against viruses and diseases.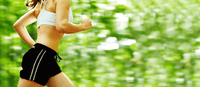 Improves metabolism
Our Natural Vitamin C Complex helps to enhance energy-yielding metabolism, which can promote better weight management.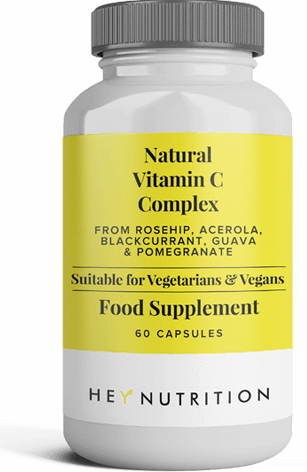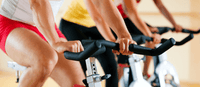 Boosts energy and reduces fatigue
Our unique formula contains ingredients that help to boost energy levels and reduce fatigue and tiredness, leaving you feeling more rested and energetic throughout the day.
Improves cognitive and psychological functioning
Vitamin C has been found to help improve cognitive and psychological performance, which helps to improve memory and focus, stabilise mood, and more.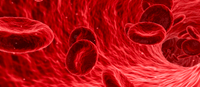 Increases iron absorption
Our Natural Vitamin C Complex enhances iron absorption, which is essential for the growth and development of the body.

Ingredients
The Ingredients in our Natural Vitamin C Complex
Our 100% natural vitamin C formula features 5 ingredients that are rich in vitamin C and bioflavonoids to help boost your immune system, improve energy levels, and promote better all-around health.

Rosehip
Rosehip is rich in vitamin C and antioxidants. Studies have found that this powerful ingredient can help to improve immune function, enhance elasticity in the skin by contributing to collagen formation, protect the body from free radicals, and more.

Acerola Cherry
Acerola Cherry contains concentrated levels of antioxidants and vitamin C, which help to build collagen and promote a healthy immune system. Antioxidants also protect cells from damage as well as reduce harmful inflammatory responses.

Blackcurrant
In addition to being high in Vitamin C, Blackcurrant is also a powerful antioxidant that helps to promote general well-being by supporting immunity and protecting cells from oxidative stressors.

Guava
Vitamin C-rich Guava helps to strengthen the immune system while also promoting better psychological, skin and metabolic health. This fruit also contains potent doses of potassium and sodium, which can help to regulate blood pressure levels and support a healthy heart.

Pomegranate
Pomegranate is a superfood that contains concentrated levels of Vitamin C and antioxidants.This ingredient helps to support the body's overall natural resistance and defences.

Bioflavonoids
Bioflavonoids are antioxidant-rich plant compounds and have been historically used to enhance the powerful action and bioavailability of vitamin C.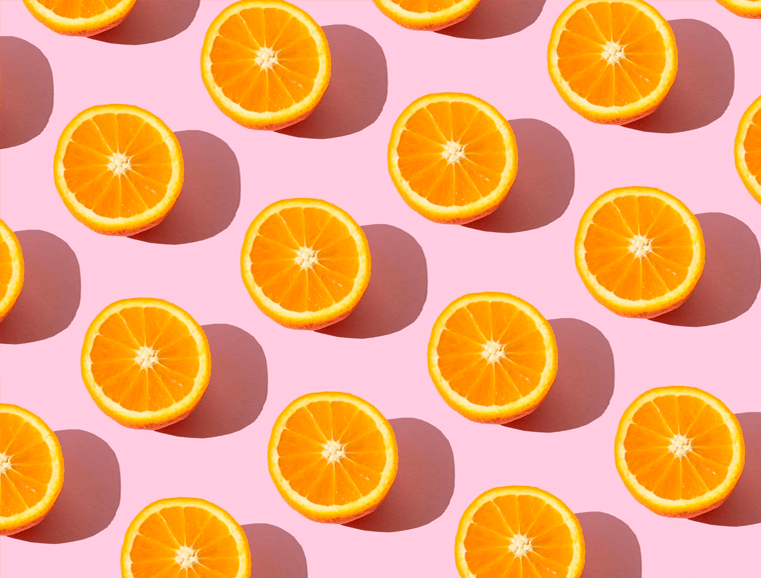 Potent Doses of Vitamin C
Our maximum strength Natural Vitamin C Complex provides a safe, but potent dose of Vitamin C (250mg) and bioflavonoids (25mg), using only the highest quality natural ingredients.
Get Yours Now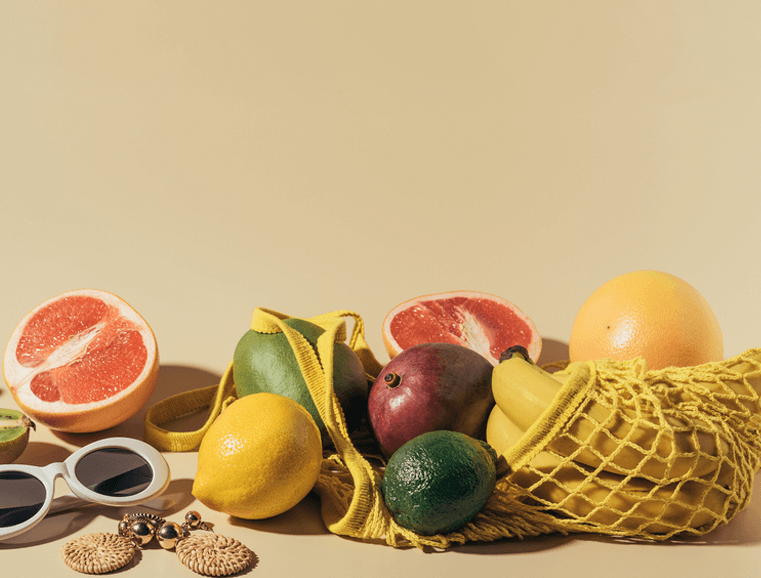 High in Bioflavonoids
Our superior formula is high in bioflavonoids. Bioflavonoids are plant compounds comprised of diverse antioxidant activity. This potent ingredient is also known as a phytonutrient, commonly found in fruits and vegetables.
Get Yours Now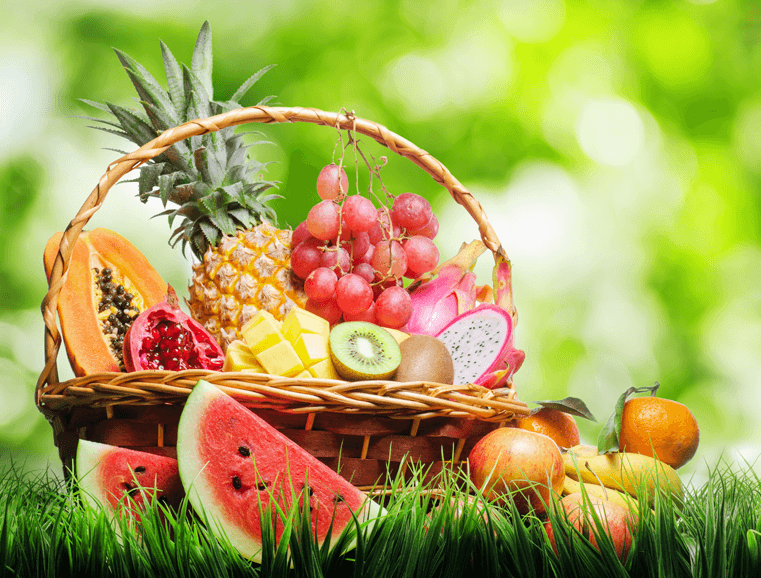 Contains 5 Vitamin C-Rich Fruits
Our Natural Vitamin C Complex contains 5 fruits/superfoods and no synthetic lab-made ingredients.
Get Yours Now
Testimonials
Here's what our customers have to say
Over 

103

Satisfied Customers with 

5-star reviews.
Happy customer
"I have been been eagerly waiting for the launch of the natural vitamin c and I'm so glad mine has finally arrived! I got mine delivered within 2 days and started taking it this morning. I'm glad to have found a natural vitamin c instead of synthetic."
Verified Customer
Cant wait for results
"This is the product I have been waiting for and I have not found anything else like it online. It's a bit pricier, but it's made from fruits and its all natural so I think you're getting good value for the money spent."
Verified Customer
Better than expected
"Received my Natural Vitamin C supplement a couple days ago and I'm already feeling good about it. I usually react poorly to vitamin C, but this has given me no issues and I feel like my energy levels are great. "
Verified Customer
Quick delivery
"I purchased this yesterday morning and it was just delivered to me at the end of the day today. I've been a big fan of Hey Nutrition for a few months and I'm glad they finally added a vitamin C to their products."
Verified Customer
Finally a natural vitamin C!!!
"I only take natural supplements and I have been looking for a natural source of vitamin C for a long time and even though a lot of them say they're natural, there's always something not natural in there. Love this product!! "
Verified Customer
Fantastic service
"Hey Nutrition has won me over with their phenomenal and friendly customer service. It's rare to get personal service online these days, but they really go the extra mile to help their customers and make them feel comfortable."
Verified Customer
Customer for life
"My whole family and I are on Hey Nutrition and every new product they launch seems to get better and better. My wife and I have just purchased the Natural Vitamin C and as usual, the team was professional and very helpful. Thank you. "
Verified Customer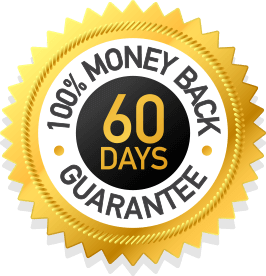 Order Risk-Free now
"We're confident you will love your results using our Natural Vitamin C Complex, which is why we're pleased to offer a RISK-FREE 60-day money-back guarantee on all orders.
If you aren't 100% satisfied with your results, we will give you a 100% hassle-free refund, no questions asked."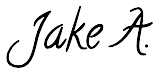 Founder at Hey Nutrition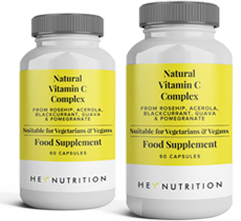 CHOOSE YOUR BUNDLE
Frequently Asked Questions
If you can't find the answer below, please don't hesitate to Contact Us.
What ingredients does this product contain?
+
-
Rosehip, Bulking Agent (Brown Rice Flour), Vegetable Capsule Shell (Hydroxypropyl Methylcellulose), Acerola Blend, Pomegranate, Guava, Blackcurrant, Citrus Bioflavonoids.
How many capsules should I take each day?
+
-
We recommend that you take 1 capsule of our Natural Vitamin C Complex daily, preferably at mealtime.
How much Vitamin C is in each serving?
+
-
Each serving of our Natural Vitamin C contains 250 mg of pure and natural Vitamin C, along with 25 mg of Citrus Bioflavonoids, which help to improve the efficacy of Vitamin C.
Is it vegan and vegetarian-friendly?
+
-
Yes. Our Natural Vitamin C Complex is suitable for both vegetarians and vegans. We use an HPMC capsule shell, rather than an animal-based gelatin shell, and the contents in our formula are 100% vegan and vegetarian-friendly.
What is Hey Nutrition's return policy?
+
-
We offer a 60-day money-back guarantee. If you would like to return your order, then please reach out to us and we will issue you a return number to include with the package being returned along with further instructions.
When will my order be dispatched to me?
+
-
Your products will be dispatched within 1 working day of placing your order.