Skip to content
${product.title}
${product_meta.subtitle}
(${product_meta.number_of_reviews}) ${content_options.reviews_text}
(${product_meta.number_of_reviews}) ${content_options.reviews_text}
${campaign_content_options.sale_ends_text}
${ props.hours }${campaign_content_options.hour_abbreviation_text} ${ props.minutes }${campaign_content_options.minute_abbreviation_text} ${ props.seconds }${campaign_content_options.second_abbreviation_text}
${campaign_content_options.bought_today_text}
${campaign_content_options.lto_text}
${discountValue(product_meta.quantity_bundles["price_" + selected_quantity], discount_percentage) | format_money }/${content_options.each_text} ${get_each_price(selected_variant) | format_money }/${content_options.each_text} ${ discountValue(variant_meta[selected_variant.id].subscriptions.discount_variant_price, discount_percentage) | format_money }
${campaign_content_options.free_shipping_text} 10,441 ${campaign_content_options.bought_text} Save ${ (selected_variant.compare_at_price - discountValue(selected_variant.price, discount_percentage)) | format_money } ${campaign_content_options.save_text} ${(product_meta.quantity_bundles.price_1 - discountValue(product_meta.quantity_bundles.price_6, discount_percentage)) * 6 | format_money } ${campaign_content_options.save_text} ${((product_meta.quantity_bundles.price_1 - discountValue(product_meta.quantity_bundles.price_3, discount_percentage)) * 3) + 2000 | format_money } ${campaign_content_options.save_text} ${ product_meta.quantity_bundles.price_1 - discountValue(product_meta.quantity_bundles.price_1, discount_percentage) + 2000 | format_money } ${content_options.save_text} ${ (selected_variant.compare_at_price - (discountValue(selected_variant.selling_plan_allocations[0].price, discount_percentage)) + get_hn_savings_amount(selected_variant.title)) | format_money } ${campaign_content_options.save_text} ${ (selected_variant.price - (discountValue(selected_variant.selling_plan_allocations[0].price, discount_percentage)) + get_hn_savings_amount(selected_variant.title)) | format_money }
${block.title}
${block.review_1_author}
${block.review_2_author}
${block.review_3_author}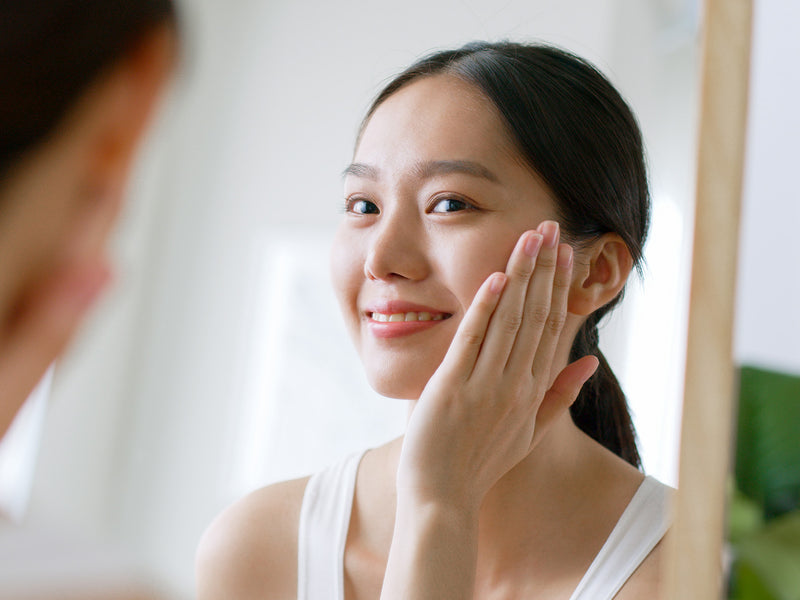 Supports Skin, Hair, & Nail Health
Our Collagen Complex supports the maintenance of healthy skin by contributing to the normal formation of collagen and keratins.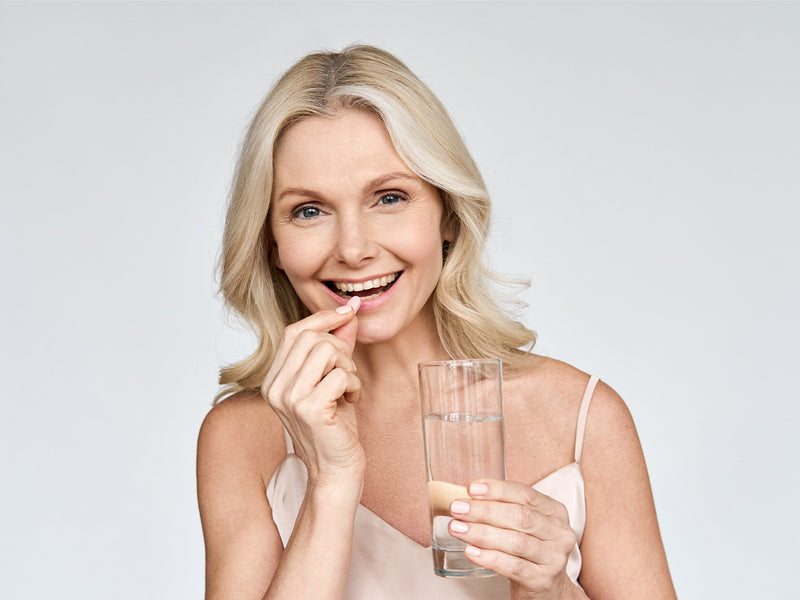 Maintains Healthy Bones & Cartilage
Ingredients in our complex, like zinc and vitamin C, contribute to the maintenance of normal bones, as well as collagen production for healthy cartilage function.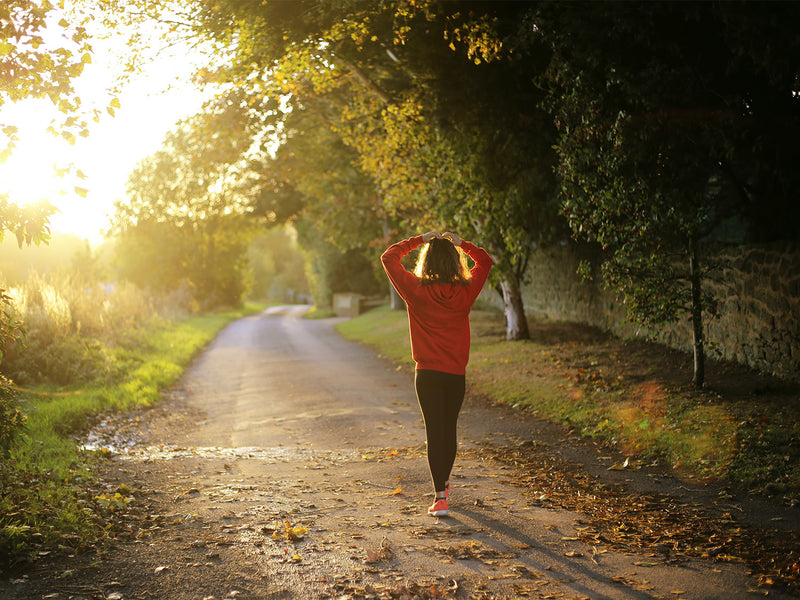 Optimal Immune & Body Function
Our product contains potent ingredients that contribute to optimal immune function and normal energy-yielding metabolism. Both of these protect our bodies and allows it to optimally function.
Our Promise

60-Day Money-Back Guarantee

UK Manufactured

Non-GMO & Pesticide-Free

No Artificial Flavours

Pescatarian-Friendly

Naturally Dairy-Free
Them vs. Us
Other Brands
Supports Hair, Skin, & Nail Growth
Maintains Healthy Bones & Cartilage
Hydrolysed Marine Collagen for Optimal Absorption
Contains Hyaluronic Acid & Sea Kelp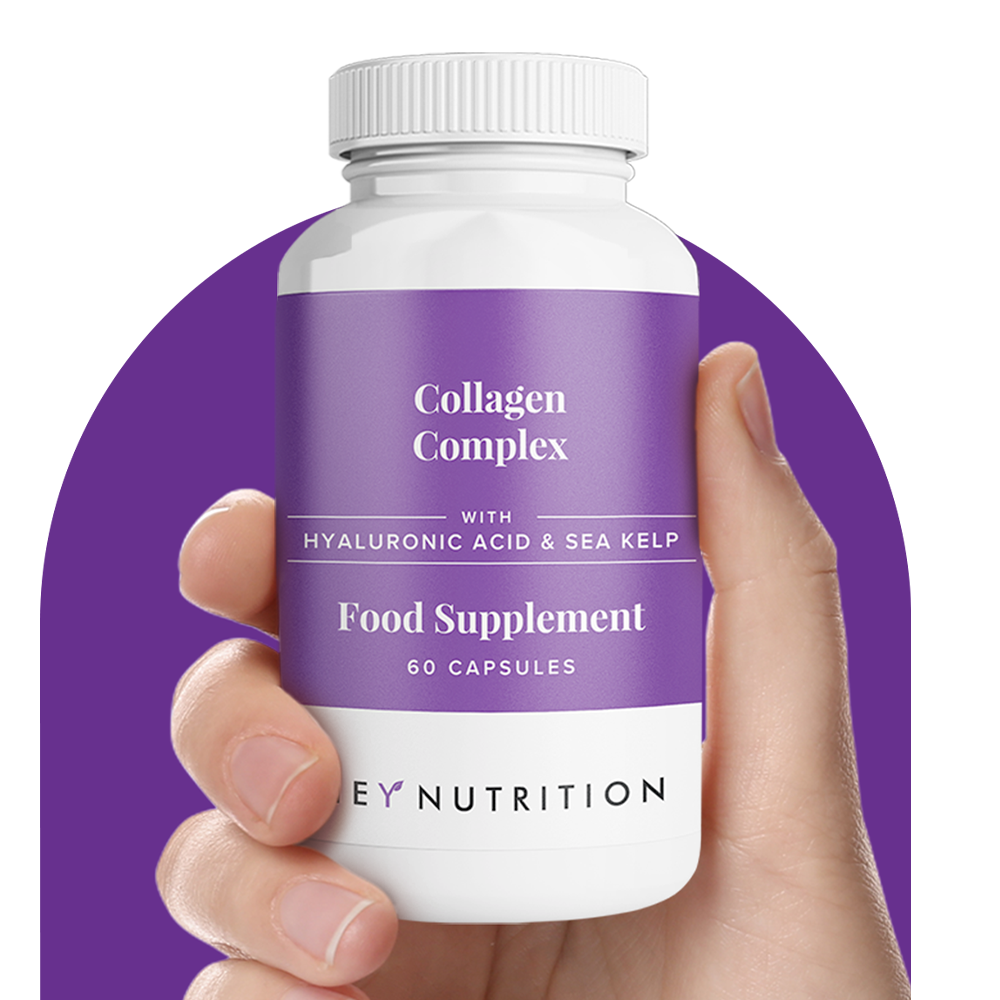 Frequently Asked Questions
WHY IS TYPE 1 MARINE COLLAGE SUPERIOR?
We use high-quality Hydrolysed Marine Collagen (Type 1 Collagen) in our Marine Collagen Complex. When collagen is hydrolysed, it simply means that the proteins have been broken down to support better absorption into the bloodstream. This means that your body will fully reap the benefits of our Collagen Complex. Marine Collagen is also the most environmentally friendly type of collagen available as it is made from the parts of fish that are typically thrown away.
AT WHAT AGE SHOULD I START TAKING A COLLAGEN SUPPLEMENT?
By the time we hit our mid-twenties, our bodies begin to lose collagen and collagen production starts to slow down.
For this reason, many men and women now start taking collagen supplements in their late twenties to prevent premature ageing, help with skin elasticity, improve texture, and more.
IS THIS PRODUCT SUITABLE FOR VEGANS OR VEGETARIANS?
Marine collagen is not vegan or vegetarian-friendly because it is derived from fish and other marine sources.  Therefore, it is an animal-derived product and is not suitable for a vegan or vegetarian diet.
HOW MANY CAPSULES SHOULD I TAKE EACH DAY?
We recommend that you take 2 capsules of our Collagen Complex, preferably at mealtime with water.
CAN I TAKE IT IF I HAVE A MOLLUSC OR CRUSTACEAN ALLERGY?
Yes! We take this very seriously and every batch of our collagen is tested for allergens and verified to not contain any allergens other than fish. No molluscs or crustaceans are in this product.
WHAT IS HEY NUTRITION'S RETURN POLICY?
We offer a 60-day money-back guarantee. If you would like to return your order, then please reach out to us and we will issue you a returns number to include with the package being returned along with further instructions.
WHEN WILL MY ORDER BE DISPATCHED TO ME?
Your products will be dispatched within 1 working day of placing your order.
Don't just take our word for it...
Thousands of people love this product - find out why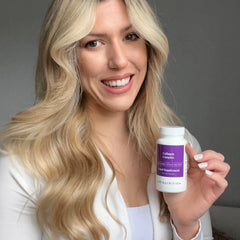 "I have been taking Hey Nutrition' Collagen Complex supplements for a few months now and I have noticed a significant improvement in the health and appearance of my skin, hair, and nails. My skin looks smoother and more radiant, and my hair is stronger and more lustrous. I am so happy with the results so far from taking Hey Nutrition's collagen and would highly recommend it to anyone looking to improve the health and appearance of their skin, hair, and nails!! 👏🏼"
Kelly R.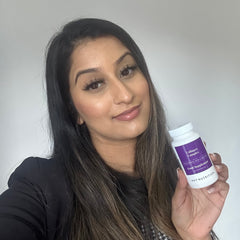 "I've been on the hunt for MONTHS to find a quality collagen product. I am so glad that I found this Collagen Complex from Hey Nutrition as it has truly supported my skin health and helped my energy levels. Prior to taking this product, I felt so fatigued and tired. This helped in giving me a boost and regain in my energy levels. I recommend this to all my family and friends now!"
Anisa H.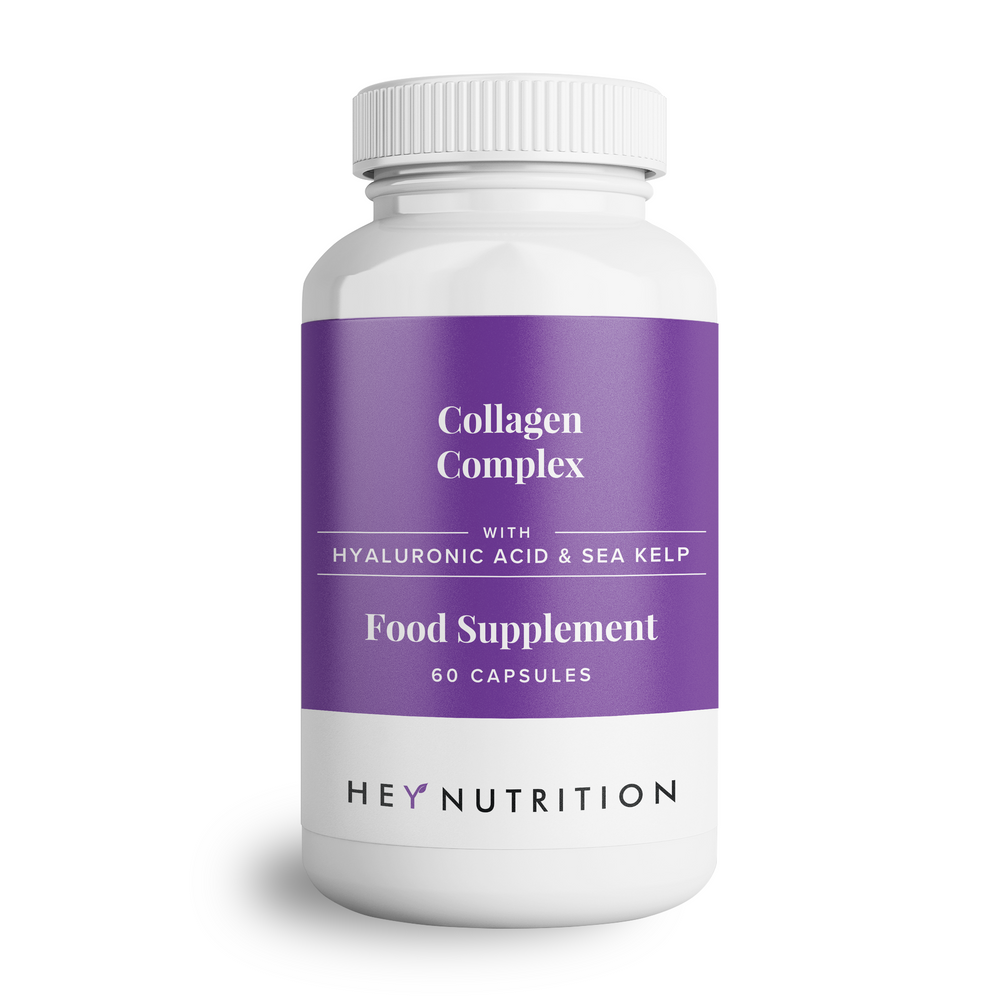 The Powerful All-in-One Solution for Beautiful Skin, Hair & Nails
Experience the Benefits of Our Collagen Complex
Our Collagen Complex with Hyaluronic Acid and Sea Kelp contains a super blend of ingredients that nourish your body from the inside. We've included effective ingredients that contribute to healthy skin, hair & nails, support metabolism, promote cartilage, bone, and muscle health, and more.
"I have been taking collagen supplements for a while now but none have been as good as these! With Hey Nutrition's Collagen Complex, I have seen such an improvement in my skin, nails and also seeing an improvement in my hair…it got really thin after having my little one but these have really helped! They are also great for your immune system, they contain amino acids and I have also noticed a difference in my energy levels! I have been recommending them to everyone, can't be without them now! "
Corrie V.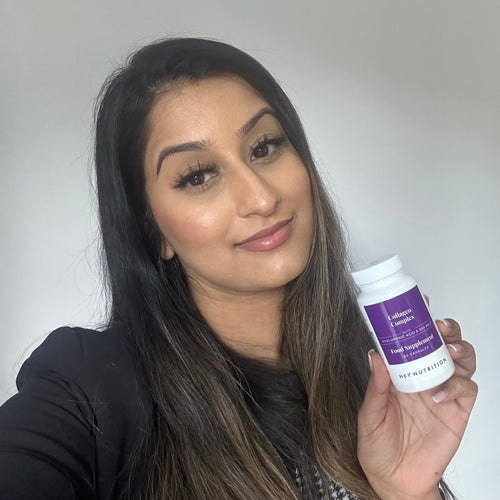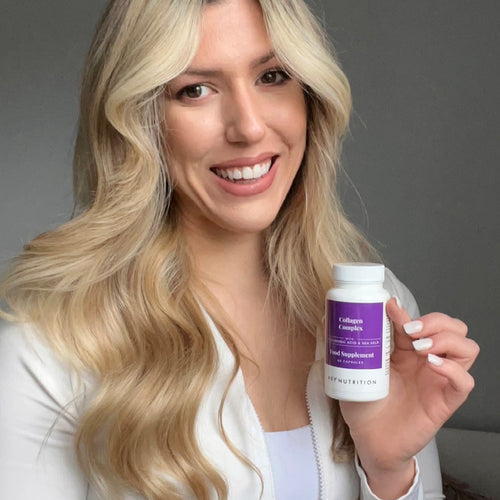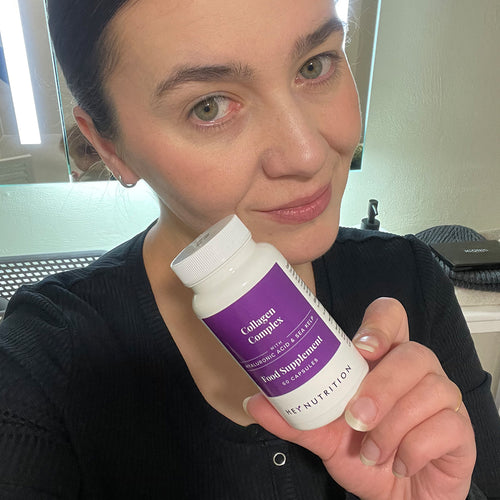 Don't just take our word for it...
Thousands of people love this product - find out why