Skip to content
${product.title}
${product_meta.subtitle}
(${product_meta.number_of_reviews}) ${content_options.reviews_text}
(${product_meta.number_of_reviews}) ${content_options.reviews_text}
${campaign_content_options.sale_ends_text}
${ props.hours }${campaign_content_options.hour_abbreviation_text} ${ props.minutes }${campaign_content_options.minute_abbreviation_text} ${ props.seconds }${campaign_content_options.second_abbreviation_text}
${campaign_content_options.bought_today_text}
${campaign_content_options.lto_text}
${discountValue(product_meta.quantity_bundles["price_" + selected_quantity], discount_percentage) | format_money }/${content_options.each_text} ${get_each_price(selected_variant) | format_money }/${content_options.each_text} ${ discountValue(variant_meta[selected_variant.id].subscriptions.discount_variant_price, discount_percentage) | format_money }
${campaign_content_options.free_shipping_text} 10,441 ${campaign_content_options.bought_text} Save ${ (selected_variant.compare_at_price - discountValue(selected_variant.price, discount_percentage)) | format_money } ${campaign_content_options.save_text} ${(product_meta.quantity_bundles.price_1 - discountValue(product_meta.quantity_bundles.price_6, discount_percentage)) * 6 | format_money } ${campaign_content_options.save_text} ${((product_meta.quantity_bundles.price_1 - discountValue(product_meta.quantity_bundles.price_3, discount_percentage)) * 3) + 2000 | format_money } ${campaign_content_options.save_text} ${ product_meta.quantity_bundles.price_1 - discountValue(product_meta.quantity_bundles.price_1, discount_percentage) + 2000 | format_money } ${content_options.save_text} ${ (selected_variant.compare_at_price - (discountValue(selected_variant.selling_plan_allocations[0].price, discount_percentage)) + get_hn_savings_amount(selected_variant.title)) | format_money } ${campaign_content_options.save_text} ${ (selected_variant.price - (discountValue(selected_variant.selling_plan_allocations[0].price, discount_percentage)) + get_hn_savings_amount(selected_variant.title)) | format_money }
${block.title}
${block.review_1_author}
${block.review_2_author}
${block.review_3_author}
Our Promise

60-day Money-Back Guarantee

UK Manufactured

Non-GMO & Pesticide-Free

No Artificial Flavours

Vegan-Friendly

Naturally Dairy-Free
Our Benefits
Premium Nutrients for Mum & Baby.
Our powerful Pregnancy Complex is loaded with vitamins, minerals, and herbal extracts that provide a multitude of health and wellness benefits for both the mother and child during each stage of pregnancy, from maternal tissue growth to the normal growth of your baby's bones.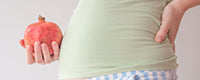 Replenishes mum's body with vitamins & minerals
A happy, healthy mum is key! Our formulation includes proven ingredients to nourish and support mothers through each stage of their pregnancy with nutrients like folate which contributes to maternal tissue growth and helps reduce tiredness and fatigue.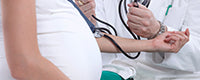 Promotes overall pregnancy health
Our pregnancy supplement is made with essential vitamins like B2, B6, B12, C, K, A, and D for an overall healthy prenatal diet so you can get the most nutritional support for your pregnancy based on scientific recommendations.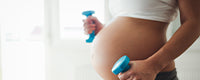 Promotes energy-yielding metabolism
Science shows that the normal resting metabolic rate increases during pregnancy and energy intake requirements fluctuate, meaning a new mum's body has new dietary needs. That's why we included thiamine, riboflavin, niacin, and pantothenic acid, which are all B vitamins that contribute to healthy energy-yielding metabolism.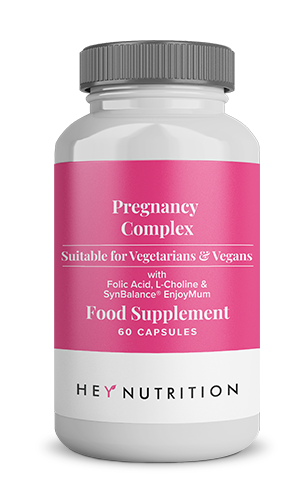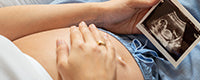 Encourages the healthy development of your baby
Our complex is packed with essential vitamins that play vital roles in your baby's care and growth. Nutrients like essential fatty acids and iodine contribute to their normal growth, while other nutrients like iron contribute to their cognitive development.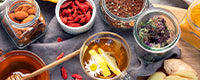 Protects cells from oxidative stress
Oxidative stress can lead to a loss of antioxidant defence necessary for a healthy pregnancy. We included premium ingredients in our formula known to defend against oxidative damage such as vitamins C and B2, zinc, copper, manganese, selenium, and more.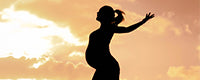 Reduces tiredness & fatigue
During pregnancy, hormonal changes can cause pregnant mothers to feel tired, nauseous, and exhausted while carrying their growing child. Studies show that vitamins like B2, B3, B5, folate, and C, plus minerals like zinc, can combat this tiredness and fatigue.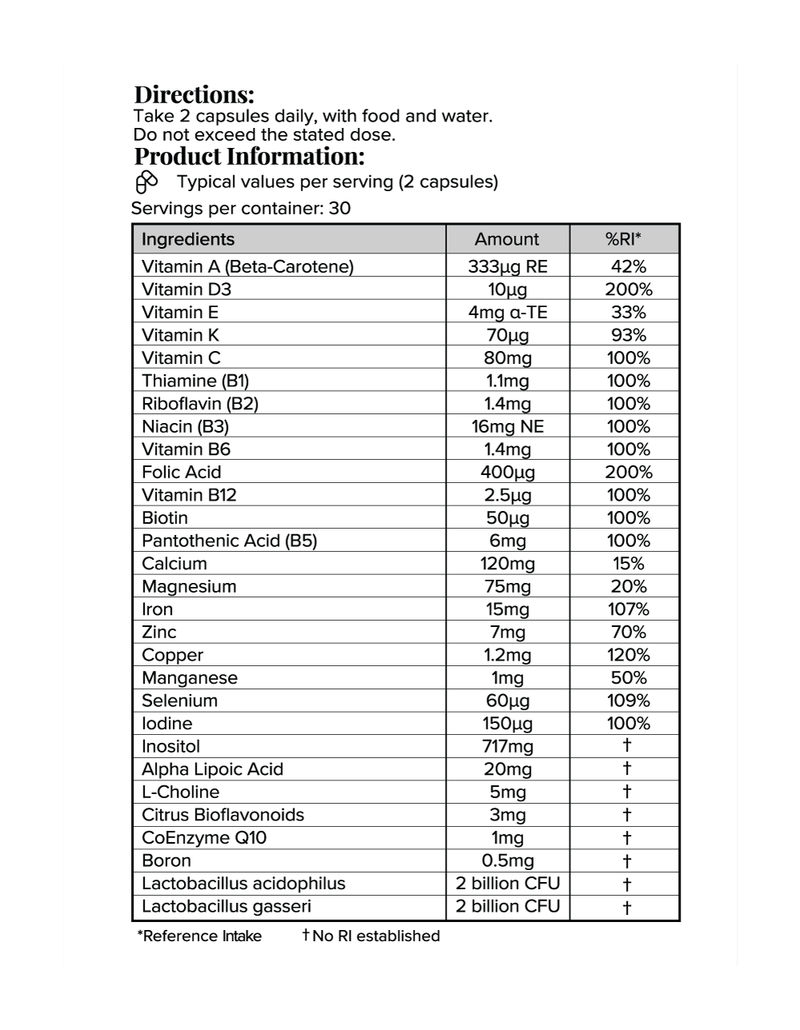 All of our products are tested by an independent third-party lab.
This multi-action formula features a powerful blend of minerals, vitamins, and other nutrients specially designed to support mum and baby during this special time. 
We've made sure to carefully craft our Pregnancy Complex with you in mind. Our product is designed to support mum's health during each stage of pregnancy, promote the healthy development of the baby, reduce tiredness and fatigue, and more.
Vitamins & Minerals -
Folic Acid, Vitamin C, B Vitamin Complex (B1, B2, B3, B5, B6, & B12), Vitamin D3, Biotin, Calcium, Magnesium, Iron, Zinc, Copper, Iodine, Vitamin E, Vitamin A (Beta-Carotene).
Pregnancy Blend -
SynBalance® EnjoyMum (Lactobacillus acidophilus & Lactobacillus gasseri), L-Choline.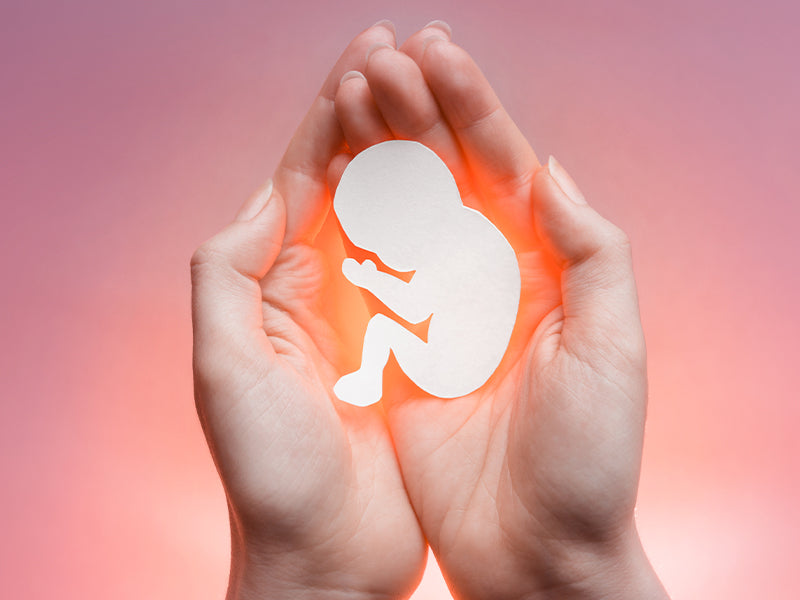 Support for normal protein synthesis
During pregnancy, protein synthesis and amino acid profiles in the mum's body fluctuate rapidly with each trimester. Protein synthesis is a critical process in cell growth and cell multiplication for your growing baby. 
Our formula includes natural ingredients like vitamin B6, zinc, and magnesium so both you and your baby get the most out of what you're taking.
Get Yours Now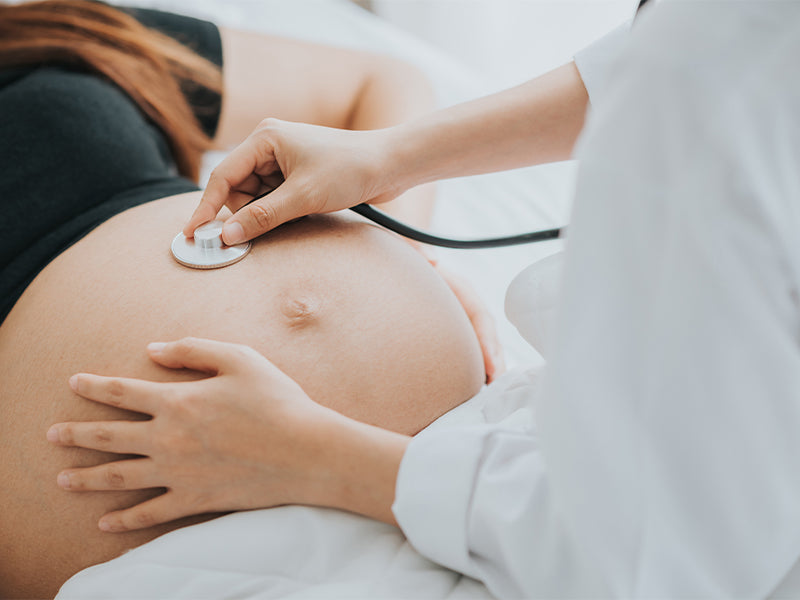 Unique enhanced absorption
Unlike other pregnancy supplements, our Pregnancy Complex includes SynBalance® EnjoyMum, a probiotic complex guided by nutritional experts and designed for enhanced nutrient absorption during female pregnancy and fetal development.
SynBalance® EnjoyMum includes two powerful probiotic strains—Lactobacillus acidophilus and Lactobacillus gasseri—often used for assistance in the retention of essential nutrients.
Get Yours Now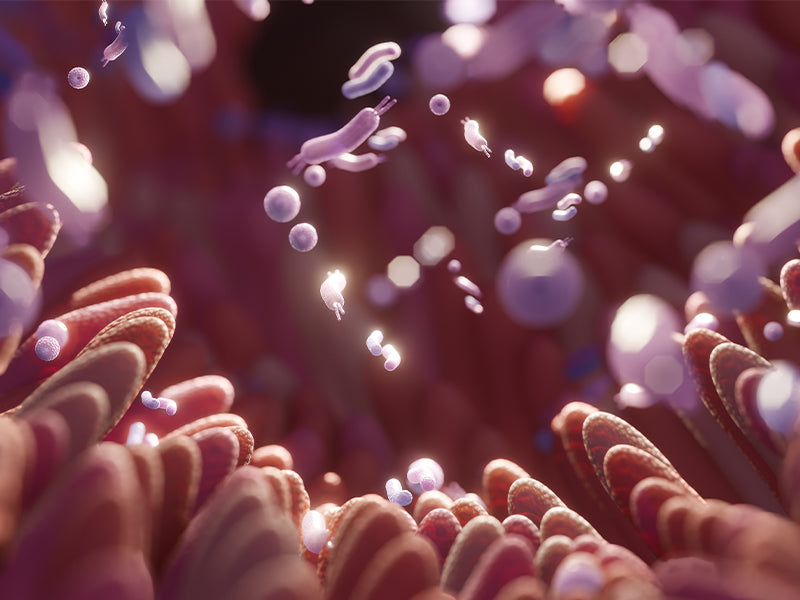 Essentials for healthy blood cells & tissue
A critical point in the development of your baby is the production of healthy red blood cells and connective tissues. Blood cell development begins as early as the 7th day of embryonic life. For the delivery of oxygen to tissues, and the growth of vascular channels, among other basic processes, vitamins and minerals are vital. 
Our Pregnancy Complex is carefully crafted with nutrients like copper, vitamin B12, vitamin D, and folate to promote the normal maintenance and formation of red blood cells and tissue.
Get Yours Now
Testimonials
Here's what our customers have to say
Over 115 Satisfied Customers with 5-star reviews.
Keeps me on my toes
"Excellent product, just what I needed to keep me sharp."
Verified Customer
Impressive
"I had been taking a different brain product, but I can really tell the difference now I switched to Hey Nutritions."
Verified Customer
Saves me money
"What a great product. I was taking 3 of these ingredients seperately and now they are all combined into one product!"
Verified Customer
High stress job
"I work in a very high stress role at a law firm, and am required to always perform at a high level. I feel like these capsules give me an edge, and keep me always one step ahead."
Verified Customer
Great service
"Quick delivery, great product. Hopefully I won't feel like I'm losing my marbles now!"
Verified Customer
Keeps me quick
"These things keep me quick and sharp, its a very unique product. Most companies sell all of these ingredients individually and it gets very expensive, so I like that Hey Nutrition combined them all."
Verified Customer
Worth the money
"Sometimes I wonder whether supplements are worth the money, but I don't wonder with these. After trialing these for a month, my mental performance has increased so much. I also find myself just getting less stressed in general and peforming under pressure. Thanks, wouldn't be without them now."
Verified Customer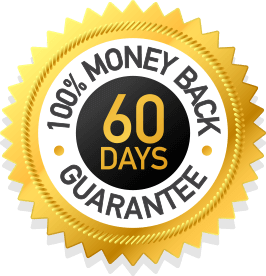 Order Risk-Free now
"We're confident you will love your results using our Pregnancy Complex, which is why we're pleased to offer a RISK-FREE 60-day money-back guarantee on all orders.
If you aren't 100% satisfied with your results, we will give you a 100% hassle-free refund, no questions asked."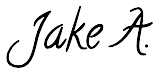 Founder at Hey Nutrition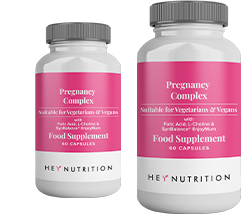 CHOOSE YOUR BUNDLE
Frequently Asked Questions
If you can't find the answer below, please don't hesitate to Contact Us.
How many capsules should I take each day?
+
-
Take 2 capsules daily, with food and water as a dietary supplement.
What does a Pregnancy Complex do?
+
-
Our Pregnancy Complex is carefully crafted with your health in mind. Our stripped-back formula is like an enhanced multivitamin for both mum and baby. Pregnancy supplements are designed to support a healthy pregnancy and normal fetal growth and development.
Is it vegan and vegetarian-friendly?
+
-
Yes. Our Pregnancy Complex is suitable for both vegetarians and vegans. Our ingredients are consciously sourced and, unlike most supplements, we use an HPMC capsule shell rather than an animal-based gelatin shell.
How do I store my Pregnancy Complex?
+
-
Store in a cool, dark place out of direct sunlight. Do not store above 25°C. Store out of the immediate reach of children.
When in my pregnancy should I start taking Pregnancy Complex?
+
-
Experts recommend beginning prenatal supplementation at least 2 to 3 months before conception and continuing throughout each stage of pregnancy. If you have questions or concerns, please consult your physician for the proper guidance.
What is Hey Nutrition's return policy?
+
-
We offer a 60-day money-back guarantee. If you would like to return your order, then please reach out to us and we will issue you a return number to include with the package being returned along with further instructions.
Will my order be dispatched to me?
+
-
Your products will be dispatched within 1 working day of placing your order.