Skip to content
${product.title}
${product_meta.subtitle}
(${product_meta.number_of_reviews}) ${content_options.reviews_text}
(${product_meta.number_of_reviews}) ${content_options.reviews_text}
${campaign_content_options.sale_ends_text}
${ props.hours }${campaign_content_options.hour_abbreviation_text} ${ props.minutes }${campaign_content_options.minute_abbreviation_text} ${ props.seconds }${campaign_content_options.second_abbreviation_text}
${campaign_content_options.bought_today_text}
${campaign_content_options.lto_text}
${discountValue(product_meta.quantity_bundles["price_" + selected_quantity], discount_percentage) | format_money }/${content_options.each_text} ${get_each_price(selected_variant) | format_money }/${content_options.each_text} ${ discountValue(variant_meta[selected_variant.id].subscriptions.discount_variant_price, discount_percentage) | format_money }
${campaign_content_options.free_shipping_text} 10,441 ${campaign_content_options.bought_text} Save ${ (selected_variant.compare_at_price - discountValue(selected_variant.price, discount_percentage)) | format_money } ${campaign_content_options.save_text} ${(product_meta.quantity_bundles.price_1 - discountValue(product_meta.quantity_bundles.price_6, discount_percentage)) * 6 | format_money } ${campaign_content_options.save_text} ${((product_meta.quantity_bundles.price_1 - discountValue(product_meta.quantity_bundles.price_3, discount_percentage)) * 3) + 2000 | format_money } ${campaign_content_options.save_text} ${ product_meta.quantity_bundles.price_1 - discountValue(product_meta.quantity_bundles.price_1, discount_percentage) + 2000 | format_money } ${content_options.save_text} ${ (selected_variant.compare_at_price - (discountValue(selected_variant.selling_plan_allocations[0].price, discount_percentage)) + get_hn_savings_amount(selected_variant.title)) | format_money } ${campaign_content_options.save_text} ${ (selected_variant.price - (discountValue(selected_variant.selling_plan_allocations[0].price, discount_percentage)) + get_hn_savings_amount(selected_variant.title)) | format_money }
${block.title}
${block.review_1_author}
${block.review_2_author}
${block.review_3_author}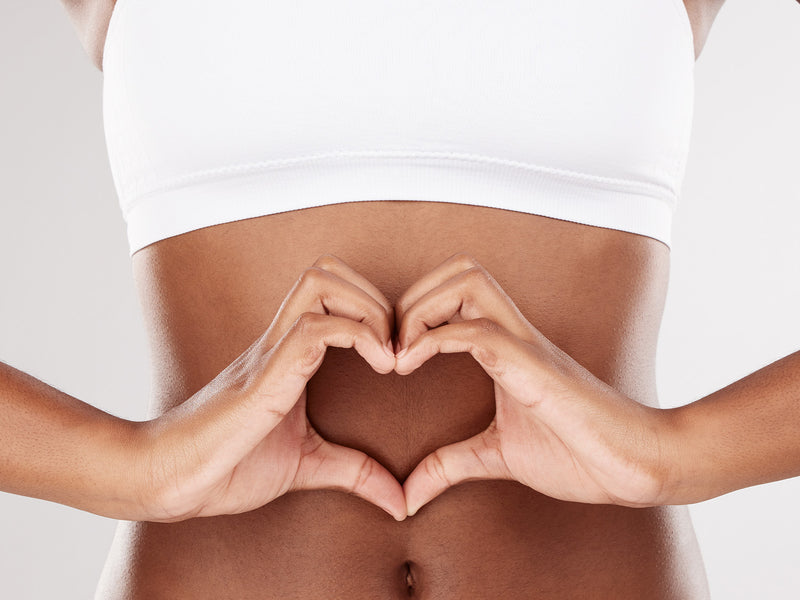 Restore Natural Balance
We included powerful ingredients to help contribute to the normal function of digestive enzymes, so you can help your gut be a happy, harmonious gut.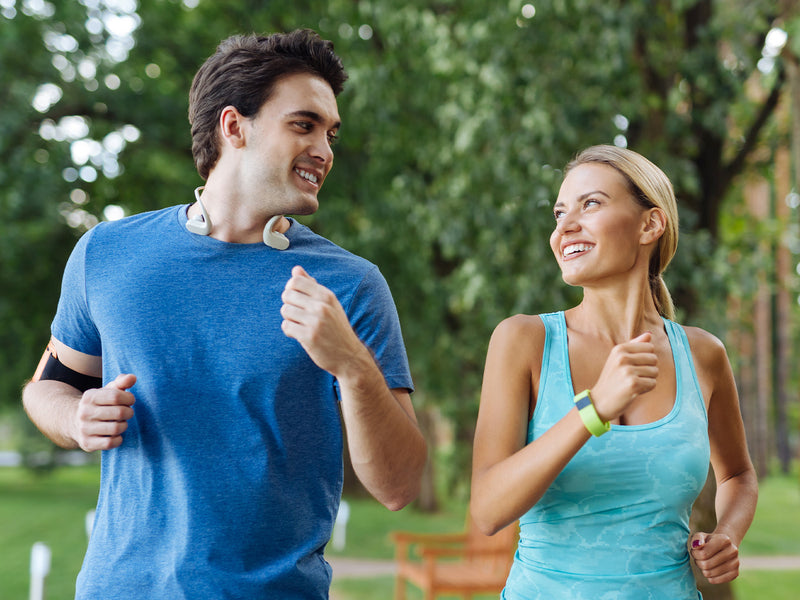 Immune System Support
70 percent of the immune system is in the gut. We included potent ingredients that help to support the normal function of the immune system and protect the body from oxidative stressors.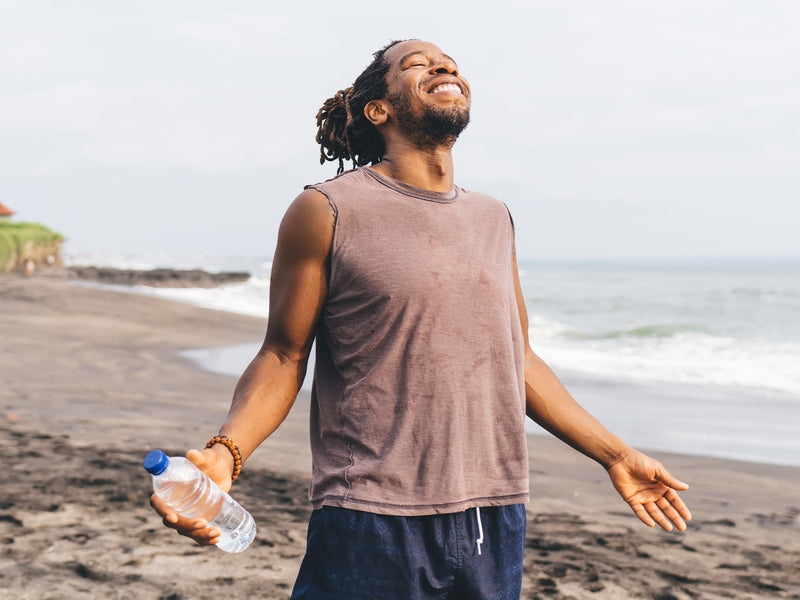 Energy Booster
Our ingredients help support a healthy energy-yielding metabolism, which is vital for physical activity and exercise.
Our Promise

60-Day Money-Back Guarantee

UK Manufactured

Non-GMO & Pesticide-Free

No Artificial Flavours

Vegan-Friendly

Naturally Dairy-Free
Them vs. Us
Other Brands
20 Billion CFU of 7 Probiotic Strains
Formulated with Essential Ingredients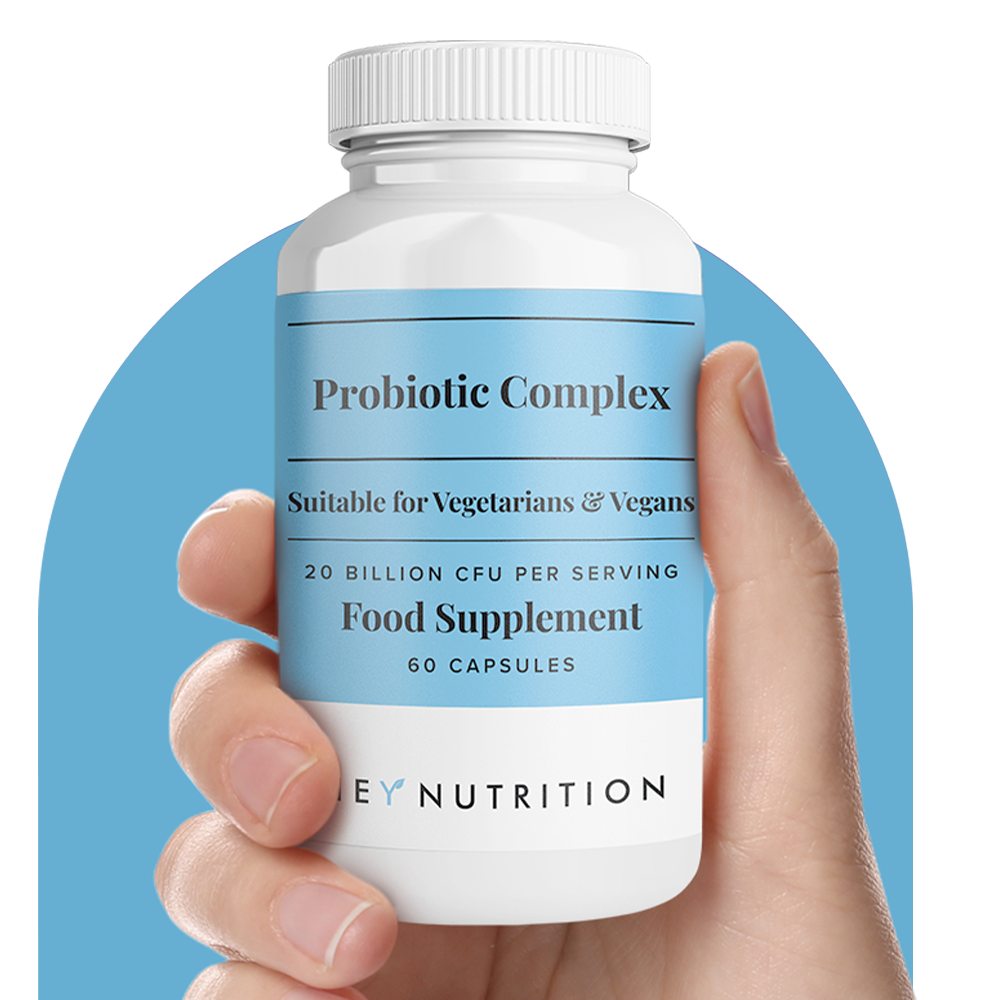 Frequently Asked Questions
WHAT INGREDIENTS DOES THIS PRODUCT CONTAIN?
Brown Rice Flour, Calcium Carbonate, Vegetable Capsule Shell (Hydroxypropyl Methylcellulose), Inulin, Lactobacillus Acidophilus, Zinc Citrate, Bifidobacterium Longum, Streptococcus Thermophilus, Bifidobacterium Bidum, Lactobacillus Rhamnosus, Lactobacillus Casei, Bifidobacterium Animalis Subsp Lactis.
HOW MANY CAPSULES SHOULD I TAKE EACH DAY?
We recommend that you take 2 capsules of our Probiotic Complex daily, preferably on an empty stomach with water.
* Note: Do not take probiotic supplements with hot drinks as they may kill the bacteria.
IS IT VEGAN AND VEGETARIAN-FRIENDLY?
Yes. Our Probiotic Complex is suitable for both vegetarians and vegans. We use an HPMC capsule shell, rather than an animal-based gelatin shell.
WHAT ARE COLONY-FORMING UNITS (CFU)?
CFU simply refers to the number of live microorganisms that are found in each dose of your probiotic supplement.
Experts recommend taking a probiotic that contains between 1 billion and 10 billion CFUs per capsule.
WHAT IS HEY NUTRITION'S RETURN POLICY?
We offer a 60-day money-back guarantee. If you would like to return your order, then please reach out to us and we will issue you a return number to include with the package being returned along with further instructions.
WHEN WILL MY ORDER BE DISPATCHED TO ME?
Your products will be dispatched within 1 working day of placing your order.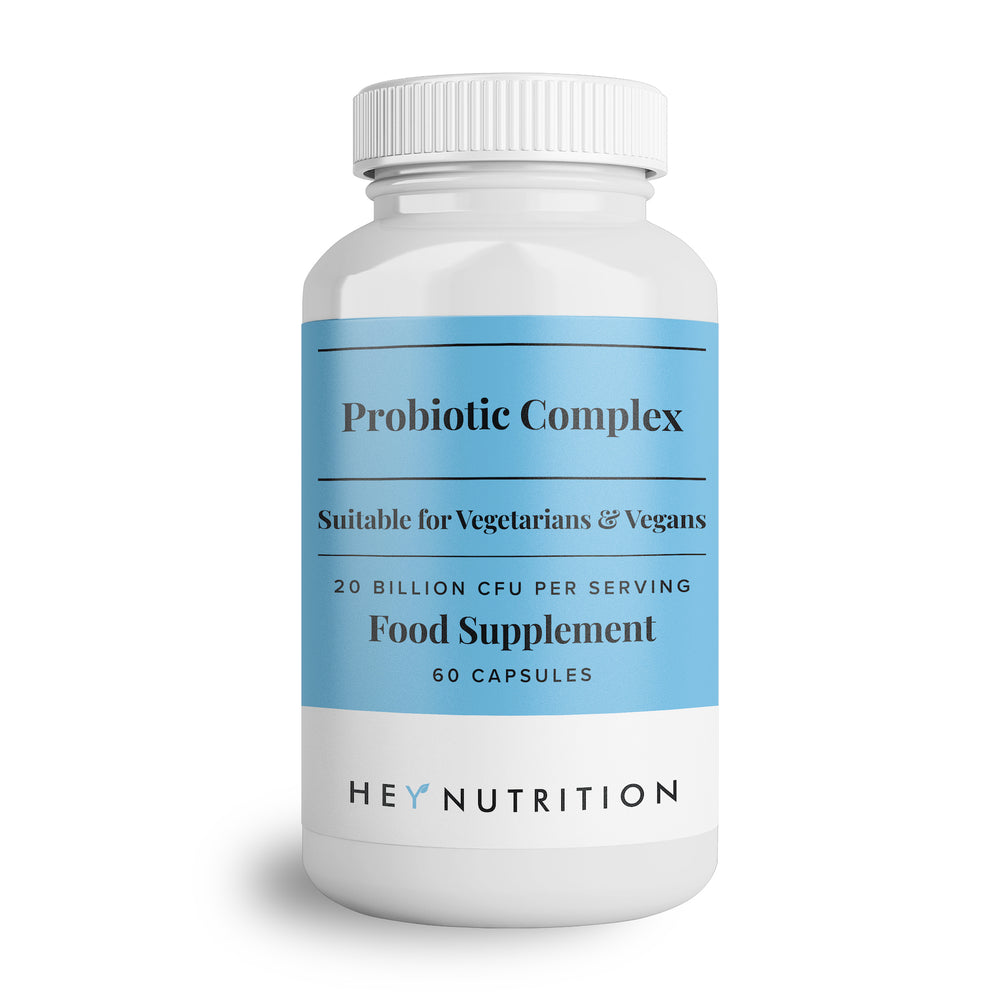 A Happy, Harmonious Gut
Experience the Benefits of Our Probiotic Complex
Our unique formula helps to establish optimal health where it matters the most: in the gut. We've carefully crafted a formula with pure and effective ingredients that work to boost immune health and promote better digestion, so you can establish body harmony and feel great every day.
Don't just take our word for it...
Thousands of people love this product - find out why